Skip to main content
June 19
Juneteenth - District Closed
Juneteenth - Distrito cerrado
August 21
Institute Day
Día del instituto
August 22
Institute Day
Día del instituto
August 23
First Day for Students
Primer día para los estudiantes
September 4
No School - Labor Day - District Closed
No hay clases - Día del trabajo - Distrito cerrado
September 21
Half Day for Students - School Improvement
Medio día de asistencia estudiantil - Mejoramiento escolar
October 9
No School - Columbus Day - District Closed
No hay clases - Día en conmemoración a Cristóbal Colón - Distrito cerrado
October 18
Half Day for Students - School Improvement
Medio día de asistencia estudiantil - Mejoramiento escolar
October 19
No School - Parent Teacher Conferences
No hay clases - Conferencias de padres
October 20
No School - Parent Teacher Conferences
No hay clases - Conferencias de padres
October 26
Start of Second Quarter
Inicio de Segundo Trimestre
November 10
No School - Veterans Day Observed - District Closed
No hay clases - Día de los veteranos observado - Distrito cerrado
November 22
No School - Thanksgiving Break - District Closed
No hay clases - Vacaciones de Acción de Gracias - Distrito cerrado
November 23
No School - Thanksgiving Break - District Closed
No hay clases - Vacaciones de Acción de Gracias - Distrito cerrado
November 24
No School - Thanksgiving Break - District Closed
No hay clases - Vacaciones de Acción de Gracias - Distrito cerrado
December 21
Half Day for Students - School Improvement
Medio día de asistencia estudiantil - Mejoramiento escolar
December 22
No School - Winter Break
No hay clases - Vacaciones de invierno
December 25
No School - Winter Break
No hay clases - Vacaciones de invierno
December 26
No School - Winter Break
No hay clases - Vacaciones de invierno
December 27
No School - Winter Break
No hay clases - Vacaciones de invierno
Letter from Principal
Stephanie Steinbrecher
Welcome Back Jaybird Families and Friends!
As the principal of Aries "Jaybird" Gonzalez Child Center, it is my honor and privilege to welcome you back to school for the 2022-2023 school year. This year, our intentional focus is on equity through action. We are more committed than ever to ensuring all students reach their full potential, through intentional, rigorous academic experiences, strong relationships with students and families and a commitment to school attendance improvement and social emotional learning.
Carta de la Directora
Stephanie Steinbrecher
¡Bienvenidos de nuevo familias y amigos Jaybird!
Como directora del Aries "Jaybird" Gonzalez Child Center, es un honor y un privilegio para mí, darles la bienvenida a la escuela para el año escolar 2022-2023. Este año, nuestro enfoque intencional es la igualdad a través de la acción. Estamos más comprometidos que nunca en asegurar que todos los estudiantes alcancen su máximo potencial, a través de experiencias académicas intencionales y rigurosas, relaciones sólidas con los estudiantes y las familias y un compromiso para mejorar la asistencia a la escuela y el aprendizaje social emocional.
Gonzalez Child Center Updates
Alrededor de East Aurora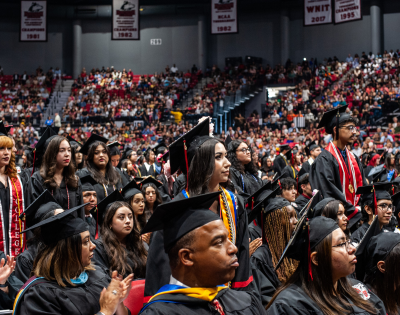 June 7, 2023
Farewell EAHS Class of 2023
Adios EAHS Clase de 2023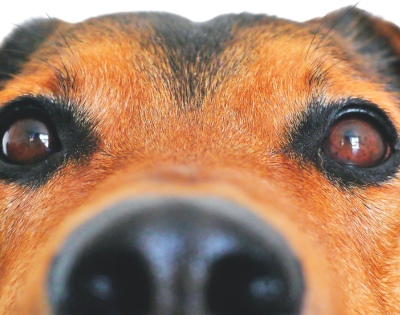 May 30, 2023
EA Paws Program June 1
Programa EA Paws (Patitas EA) 1 de junio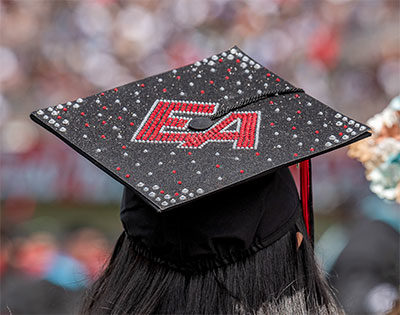 May 28, 2023
EAHS Class of 2023 Graduation Live Stream
Transmisión en vivo de la Graduación EAHS del 2023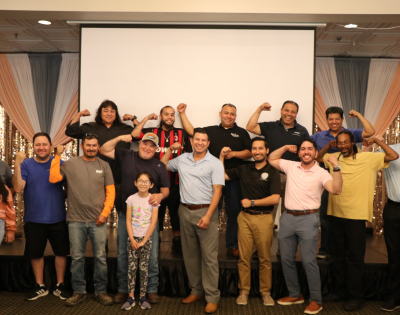 May 27, 2023
District Hosts Event Aimed at EA Fathers, Encourages Family Engagement
El distrito organiza un evento dirigido a los Papas de EA y promueve la participación familiar
May 25, 2023
East and West Come Together to Celebrate Hope D. Wall Students
East and West Come Together to Celebrate Hope D. Wall Students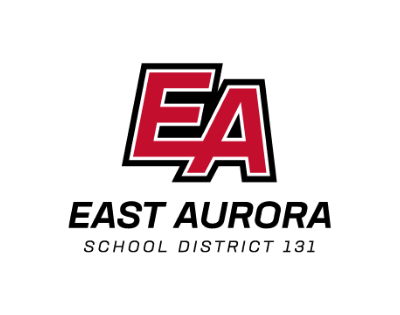 May 23, 2023
CAAP May 24 Meeting Canceled
CAAP Reunión del 24 de mayo cancelada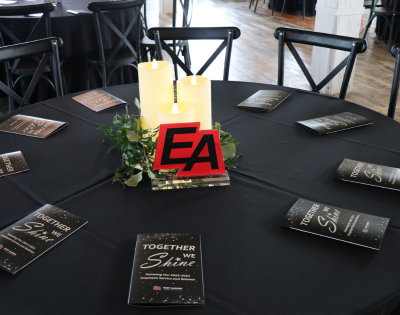 May 23, 2023
Together We Shine Event Celebrates District 131 Staff
Evento Juntos brillamos rinde homenaje al personal del Distrito 131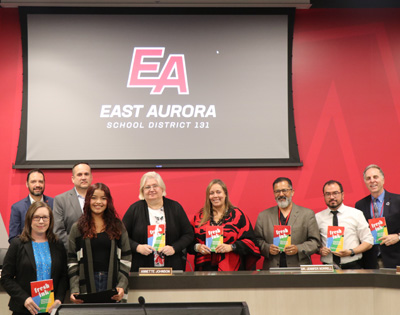 May 17, 2023
Spotlight on Students and Staff
Centro de Atención Sobre los Estudiantes y el Personal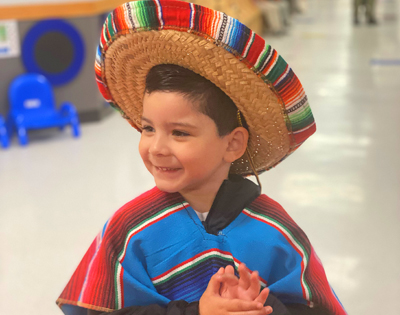 May 5, 2023
GCC Celebrates Cinco de Mayo!
¡GCC celebra el Cinco de Mayo!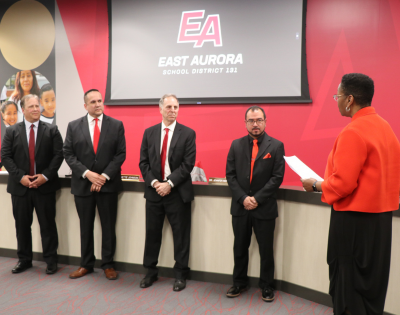 May 2, 2023
New Members Join the EASD 131 Board
Nuevos miembros se unen a la Junta EASD 131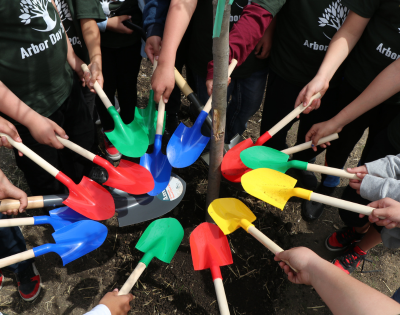 May 1, 2023
Bardwell Blooms on Arbor Day
Bardwell florece en el Día del Árbol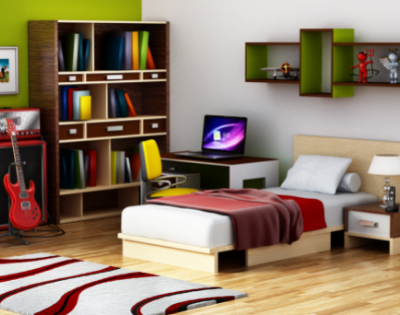 April 28, 2023
Wake Up Call, Spot the Signs of Substance Abuse May 3
Wake Up Call 3 de mayo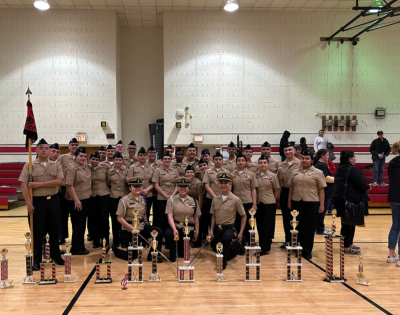 April 27, 2023
Tomcat Drill Team Achievements at Hubbard Drill Meet
Logros del Equipo de riles Tomcat (Drill) en Hubbard Drill Meet
Happening at Gonzalez Child Center